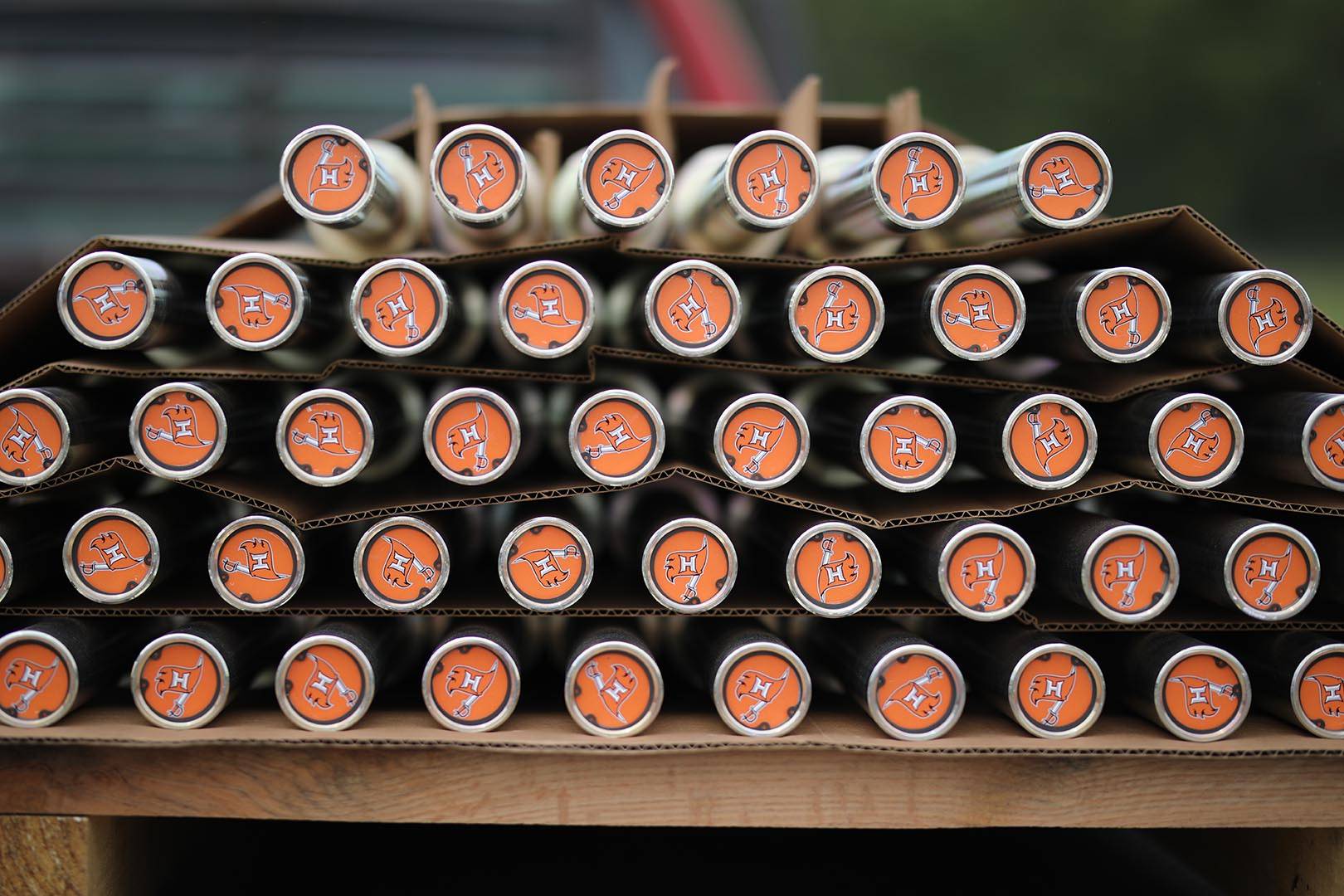 We can customize your bar to fit your school, or gym from color to your logo on the end cap. Call or email us for customizations.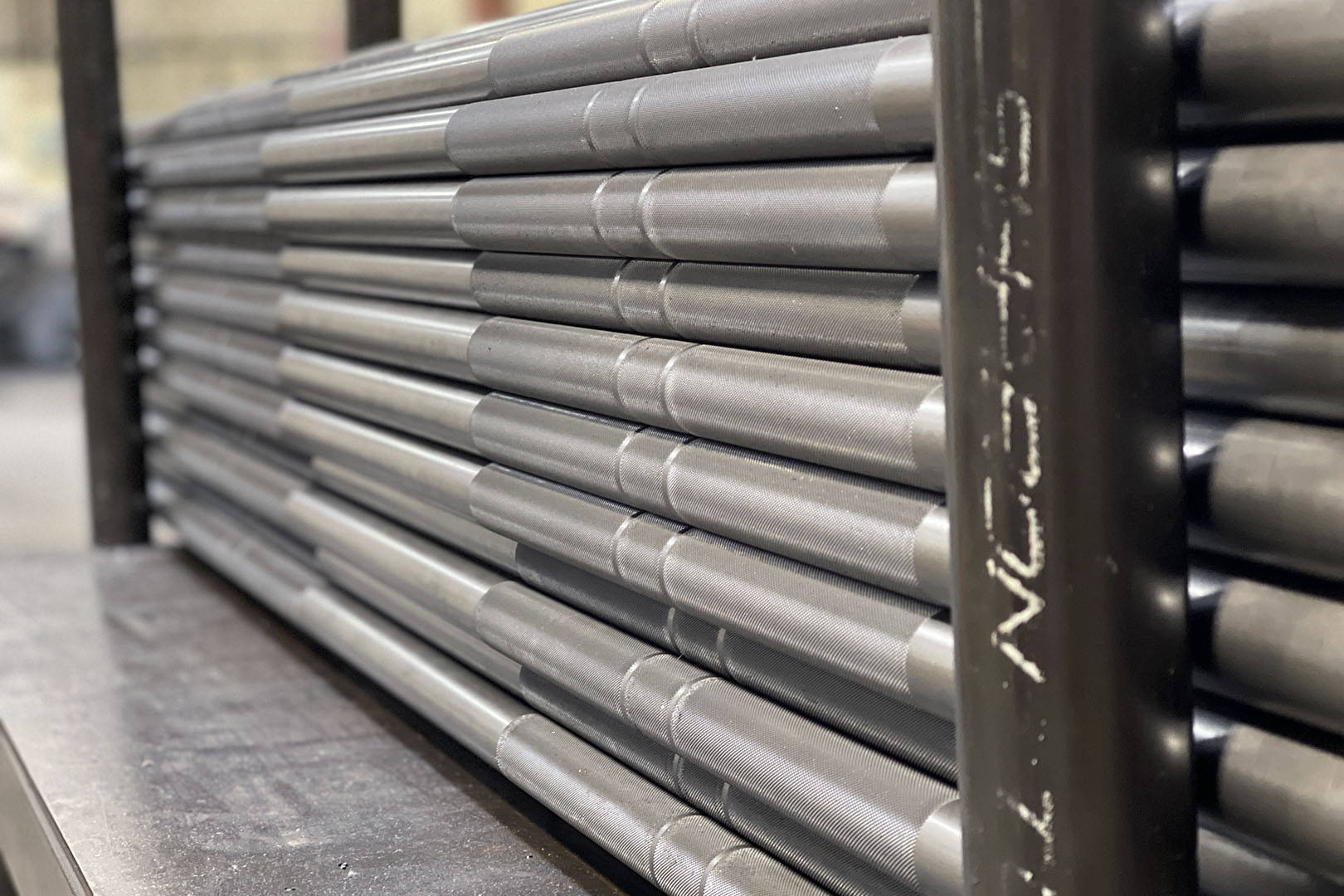 The Next Generation Wright Bar is manufactured in the USA, Alabama to be exact. Using top end CNC automation, Wright machines all of these parts with a ±002 tolerance. Our Barbells have to pass a 22-point inspection to be worthy of the Wright Name.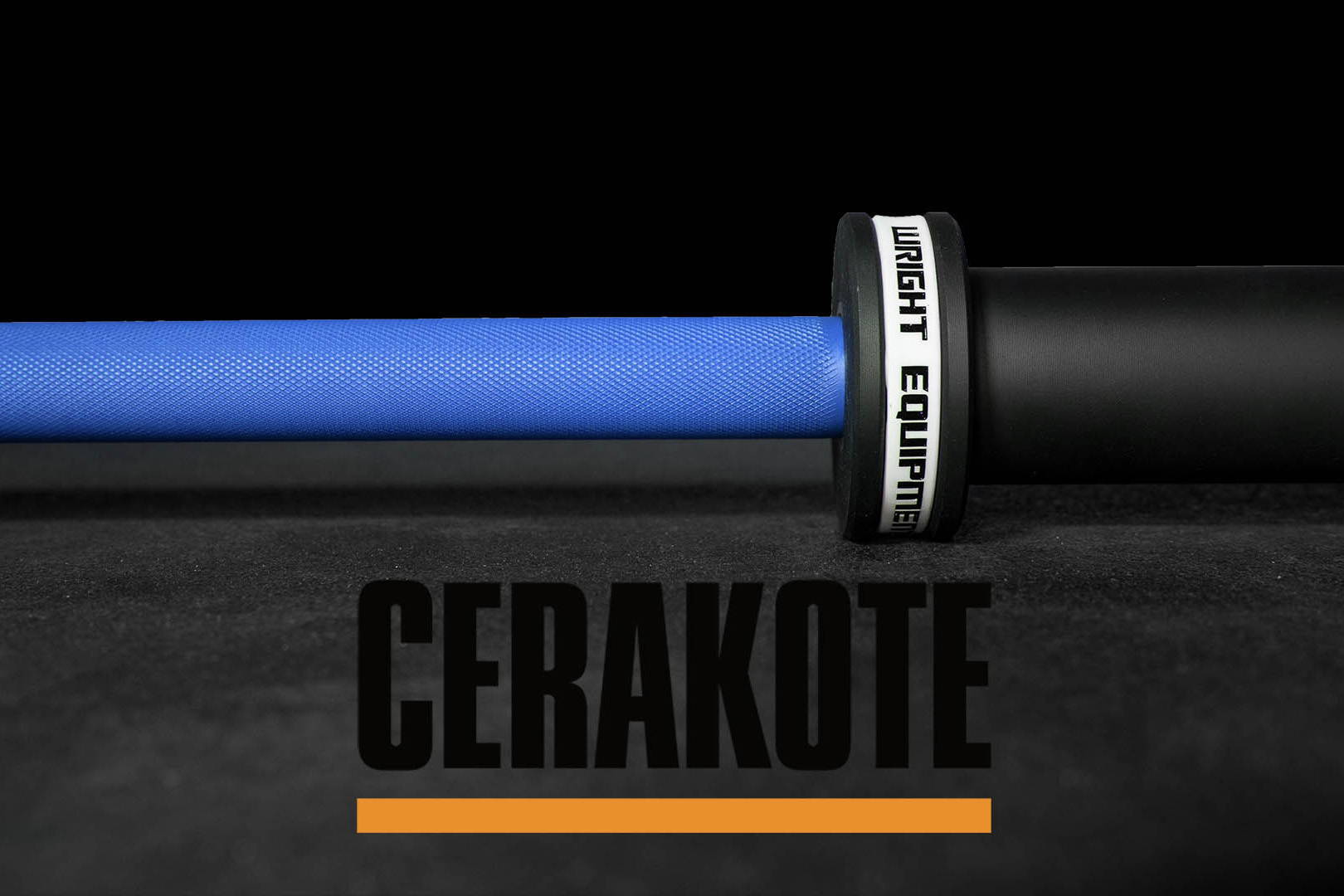 The Wright Bar 20kg Next Generation CERAKOTE is offered in your choice of many Cerakote colors for the bar Shaft but will have an option on the Sleeves of Clear or Black Zinc.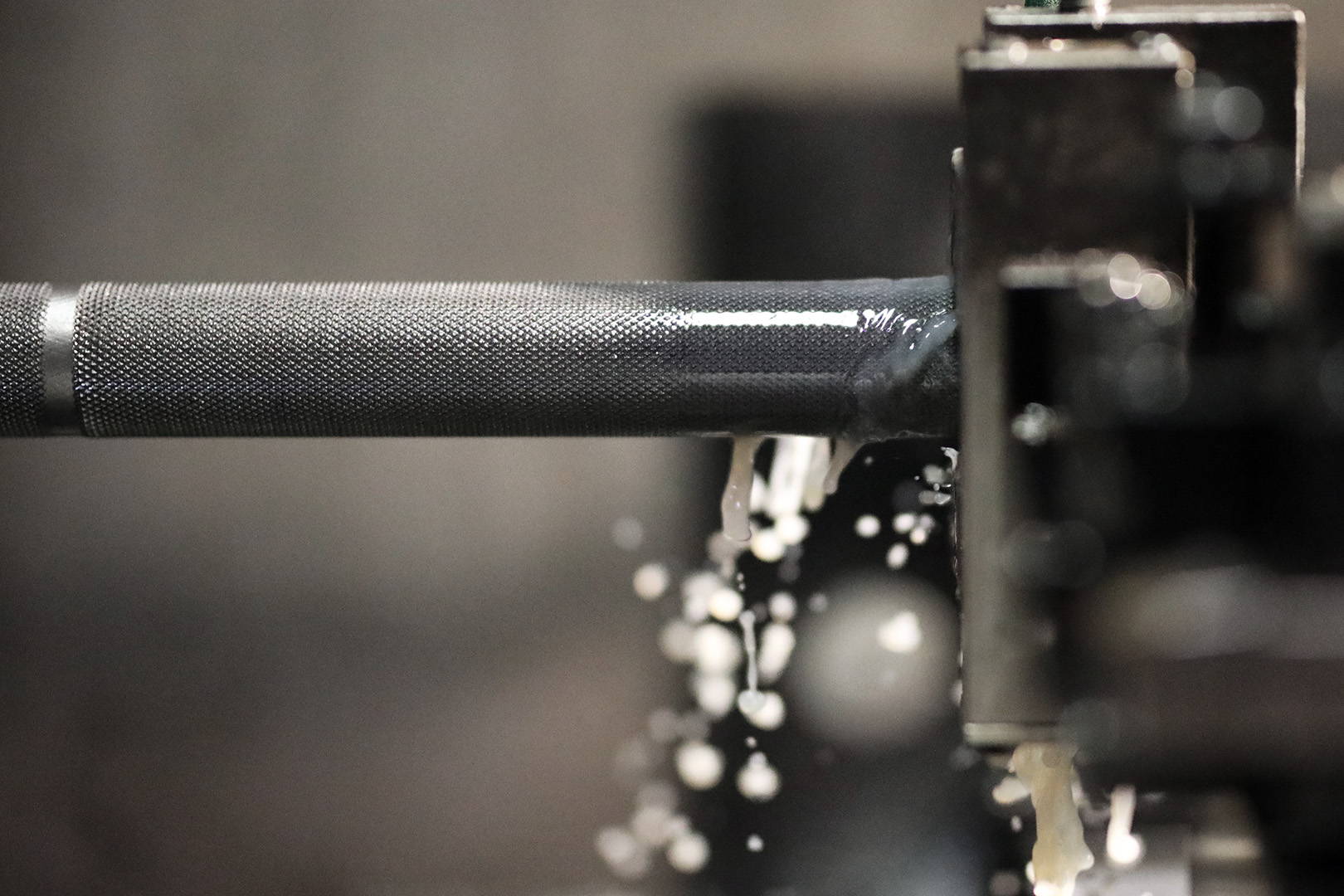 Knurling on the Next Gen bar is a standard knurl so it has enough grip for most lifts. We put two knurl marks on each side, one for the powerlifters and one for the Olympic lifts. We knurl our bars out to the sleeves for the very wide lifts. This bar has no center knurl.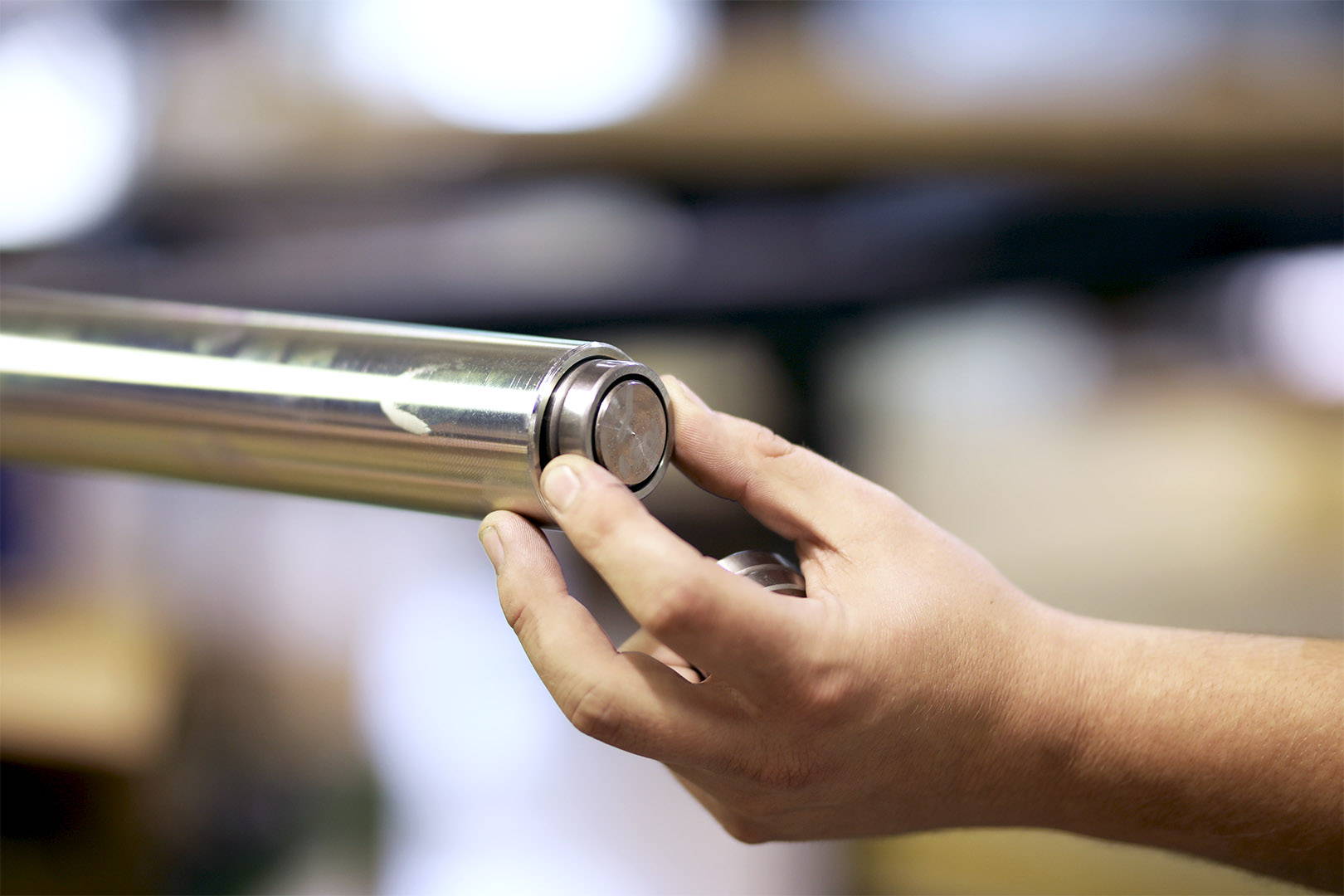 With our design, we have given the user the ability to have a high-end bar with even higher end spin. With our design we also have claim to the easiest bar to maintenance and clean.
Barbell Specs
  Brand                                     Wright
  Warranty                              Lifetime
  Made in the USA                        Yes
  Bar Weight                        20kg/44lb
  Diameter                                  28mm
  Loadable Sleeve Length          16.40''
  Bar Length                2200mm (86.6'')  
  Distance between sleeves        51.5''
  Shaft Coating                       Cerakote
  Center Knurl                                 No
  Knurl Marks                               Dual
  Bar Type                             Men's Bar
  Spin Design                 Needle Bearing
  Sleeve Coating     Bright Zinc/Black Zinc
  Assembly                            Snap Ring
  Tensil Strength                201,000 PSI  
  Whip                                    Moderate
  Bar Use                     Weightlifiting, Olympic Weightlifting,                     Powerlifting, Multipurpose
With our design we have made this bar the easiest bar on the market to perform maintenance on. With this design you can remove the bearings and easily clean and maintenance them to insure you have a great spinning barbell for many years to come. You can also pick up the rebuild maintenance kit for this bar and if you ever want, you can just replace the bearings. Designed with the consumer in mind.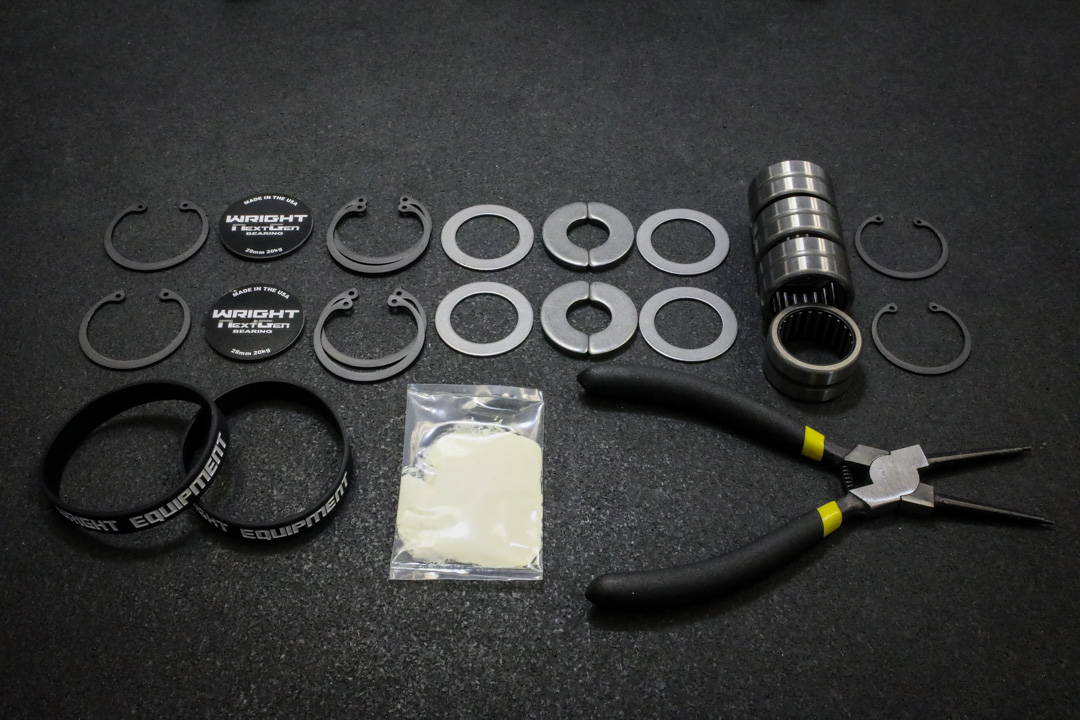 Sourcing:
It starts with the Steel. If you don't start with the best American Steel you won't end with the best Barbell. We us a high grade 28mm steel and a proprietary heat treating process to get out steel shafts to 201,000 psi tensile strength.   This is the perfect tensile because we know that you can heat treat something too much and while it may have tensile, it won't have durability. And the durability is what you want in a barbell. We choose to work with only US Steel Mills. The Next Gen Wright Bar also has the thick walled steel sleeves. We precision machine these sleeves so our bar can offer the most possible loadable area. We source the most heavy-duty bearings so that you can experience the most incredible spin. We test these bearings to 20,000 drops to insure you will get the maximum life from your bar.
Manufacturing:
From Checking in the Steel to placing in the final package, we control the process. We follow our process to make sure that as each part passes its detailed grueling inspection. From the knurling to the smoothness of each machined edge we take pride in making the best barbell we possibly can. When this is all finished you have one of the only true USA made bars that meets IWF Specifications. We use top of the line CNC equipment to machine our steel to the ±.002 tolerance. That is half the thickness of a piece of paper.  
Coating:
The Wright Bar 20kg Next Generation CERAKOTE is offered in your choice of many Cerakote colors for the bar Shaft but will have an option on the Sleeves of Clear or Black Zinc. We have found that if applied correctly, the Cerakote can have a far longer lasting coating than zinc and can stand up to the oils and acids that a barbell is exposed to. This means a better-looking bar, longer. And with the bright colors your bar will stand out and look super cool. We do need to mention that if you plan to use your bar with metal J-Hooks you will scratch the Cerakote coating just like you would any coating. We recommend you use UHMW/Plastic covered J-Hooks.
We still use the Zinc coating on our sleeves (except for the USA bar) because we feel that it holds up aesthetically better to the sliding of metal plates and bumpers on and off the sleeves. That being said if you just want cerakote sleeves please call us at 800-239-5194 to make a special order